AN ANGLICAN CHURCH FOR THE CITY OF BUFFALO
We seek spiritual rhythms to renew our souls and sustain our city.
Meeting at New Freedom Church:
2358 Delaware Avenue, Buffalo, NY 14216
Cancelled - Bible Study and Pizza

Wednesdays 800pm (first three weeks/month)

Church of the Atonement, 2358 Delaware Ave, Buffalo, NY 14216, USA

This Bible study is for newcomers, non-believers, and people who aren't in small groups. We'll have some pizza and study the Sermon on the Mount to get to know Jesus better. Would you like to join? Do you know someone who would appreciate a laid back but easy way to connect?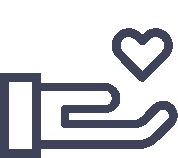 "For you know the grace of our Lord Jesus Christ, that though he was rich, yet for your sake he became poor, so that by his poverty you might become rich."